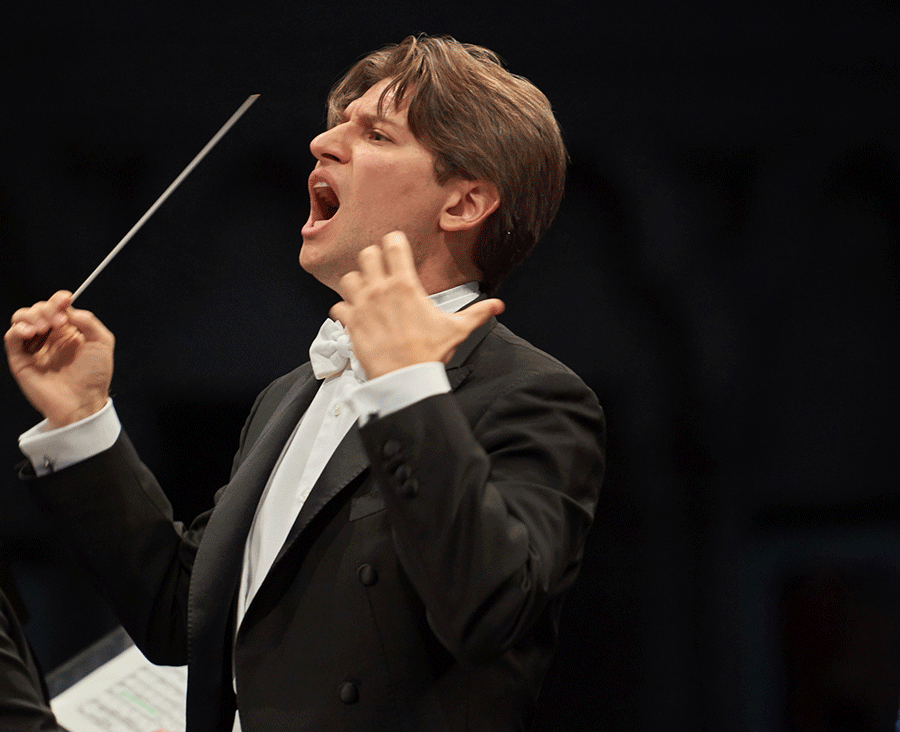 A symphonic concert, indeed, but somehow related to the world of opera, since the programme began with the overture of Le nozze di Figaro, Mozart's opera having been performed in the previous edition of the festival. And the baton is held by the chief conductor of the Ulster Orchestra and present musical director of the Opéra de Lyon. However, it is probably not because of his functions in France and Ulster that Daniele Rustioniwas invited to conduct this concert, but rather because the Milanese-born 36-year-old has been for nine years the principal conductor of the Orchestra Regionale della Toscana, which means that he can also feel at home in Florence.
Though his lyrical repertoire is more and more centred on the nineteenth century, Daniele Rustioni has had several opportunities to conduct Mozart's works in various opera houses ; for this concert, however, his approach sounds less theatrical than rigorous, and does never give in to a frenzy which might impair the precision of the orchestra's execution.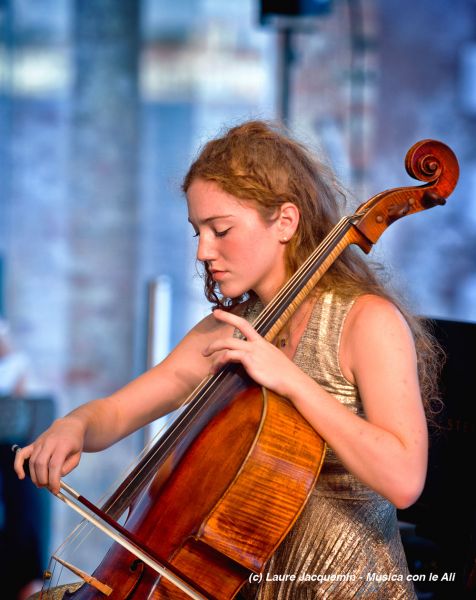 The next work is Haydn's first cello concerto : Erica Piccotti's nervous playing seems almost ready to compromise the disciplined arrangement organised by the conductor. Barely 20, a former pupil of the Accademia Nazionale Santa Cecilia, the Italian cellist was named "Young Artist of the Year" by the International Classical Music Awards 2020. Warmly applauded at the end of the concerto, she chooses as an encore a piece for solo cello by Kódaly, whose wild energy takes us even further away from Mozart's clear lines.
The Orchestra Giovanile Italianais a Florentine orchestra founded in 1984 by Piero Farulli, at the Scuola di Musica di Fiesole which he had created in 1974. The Scuola is considered one of the most prestigious musical schools in Europe, supported by the greatest Italian conductors (Claudio Abbado, Daniele Gatti) and soloists (Maurizio Pollini, etc.). While Riccardo Muti promotes his own Orchestra Giovanile Luigi Cherubini founded in 2004, the OGI has been invited for several years to various events, including the Festival dei Due Mundi in Spoleto.
Having started in full formation for Nozze di Figaro, the orchestra shed quite a few musicians for the Haydn concerto. Perhaps because the air is noticeably cooler than the night before, the instruments seem to go off key very easily, and the orchestra has to re-tune several times during the evening, even between the movements of Beethoven's Seventh Symphonywhich concludes the concert, as part of the celebration of the 250thanniversary since the birth of the Bonn master.
After the first two pieces where he seemed more circumspect, Daniel Rustioni finally releases his full energy for a work which, compared with his predecessors, sounds like a world apart, and which its first audience must have heard like a kind of monster, an unidentified musical object, with its sudden breaks and obsessive repetitions.
Despite some environmental noise – unfortunately, the sound system made necessary for an open-air concert allows us to hear each page turning, each object falling – the public is amazed after the brilliant and vigorous interpretation by a "local" ensemble conducted by a "Florentine by adoption". It must be said that the audience was much more attentive than the night before, when many spectators had left during the interval of Cenerentola, which makes one wonder about the principle chosen for this edition of the NGF transferred to the gardens of Palazzo Pitti : all the seats for the opening show were offered for free (the performance was sold out within two hours), but the interest some spectators felt for classical music seems at least questionable…