The video-installation at the Stavanger Maritime Museum
Geir Egil Bergjord is first and foremost a photographer, who captures reality to make a new form or abstraction : He is fascinated by the forms that emerge from seeing an object from a new angle, seen in a mirror, he likes the demultiplication created by the reflection, for example of branches in the water in front of almost unreadable as a brand new world, For years he has been working on a series called "private views" where the most famous monuments in the world, the Eiffel Tower, the Pyramide of Cheops, the Great Wall of China or the US Capitol in Washington DC were seen from family windows, from which emerged the warmth of a private interior, impossible objects, singular pieces of furniture that became almost a signature. In recent years, he has also devoted himself to designing photo magazines in his "Gilka QTLY" series (almost his pseudonym) showing a series of shots of monuments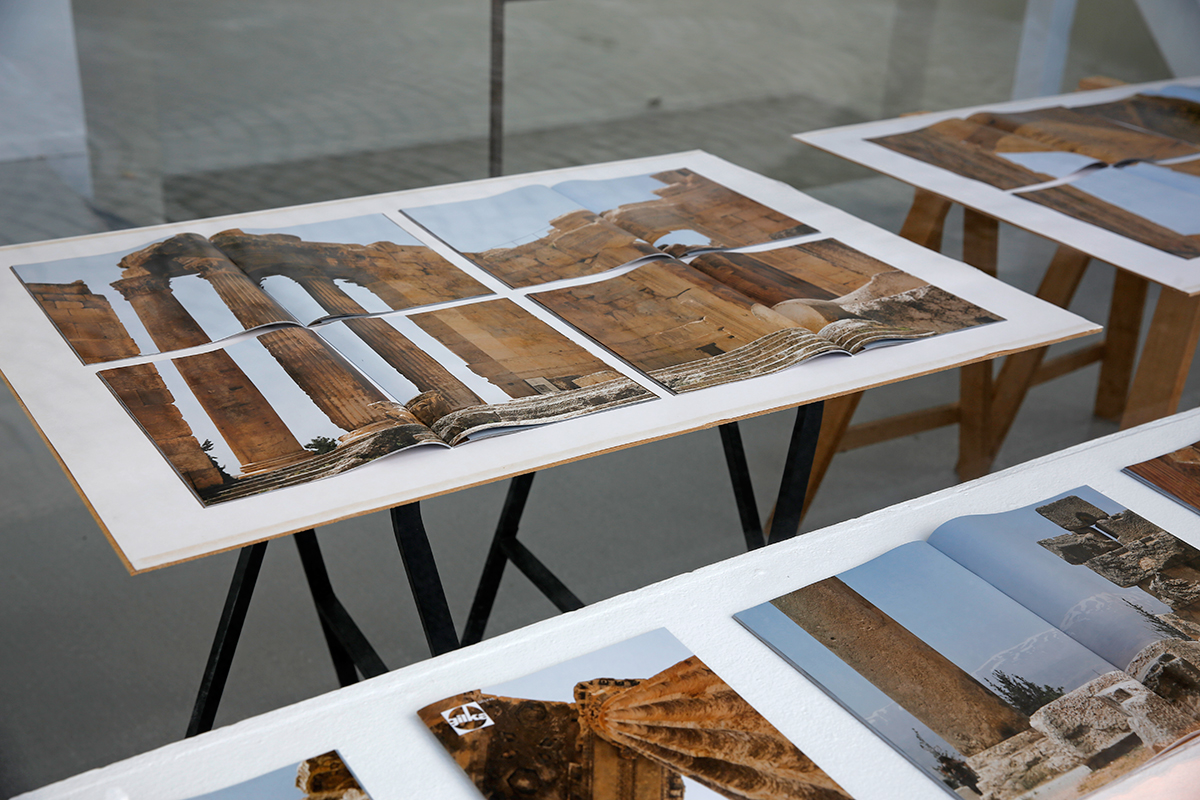 (Baalbek , spiral garage in Grenoble, Norwegian farmhouses, electric pylons deconstructed into as many forms almost as a kaleidoscope would, from which appears another reality, almost dreamed, as if what surrounds us in its banality a series of fascinating forms. He captures things, and less so people, who appear almost incongruous in his works. and are perhaps more valuable for it.
It is all this recent photographic experience that he has put to use in the fascinating installation at the Stavanger Maritime Museum around the ferries that were the incessant animators of the Norwegian city's port.
The harbour is now silent whereas it was criss-crossed by ferries. Cruise ships continue to call at the small port, but the Covid has drastically reduced the traffic. So this port, where every day ferries sailed in all directions to the nearby islands or to the other side of the fjord, old, new, big and small, is almost captured in the fixity of a "still-life".
It is this restless world of ferries that Bergjord wanted to capture and deliver, as a kind of testimony of a time that was and is no longer. He had to translate this incessant movement, this emergence from nowhere of multiple boats, and between October 2018 and December 2019, he planted his camera at different points in the port, between buildings, in private homes, at the ferry terminal, on the edge of the fjord to capture these fleeting moments. The result is an installation in a space in the Museum, with four gigantic screens measuring 2m by 3,5m or more arranged so that the visitor is surrounded by this pendular movement and is carried away by this waltz of passages made up of surprises, living pictures, plays of shadows and reflections, like a sum of what Bergjord has created in photography, and translated into these fascinating video replays.
For the most part, there is no sound, but suddenly and for a few seconds, we recognise the regular sound of machines approaching the quay. Which becomes a surprise in the midst of this silence, even though it is a sound that the ferry passengers had become so integrated that they no longer paid any attention to it. It becomes like a distant sound from the past that comes back to the surface, especially since the video that corresponds to it shows the ferry arriving and about to board.
Private view
What Bergjord captures is a choreography of a ship that he has organised through his installation. Four different ways of apprehending, a very precise, very orderly "multi-channel" work where we embrace a reality organised in appearances/disappearances. When a ferry appears on the right, it disappears at the back or on the left, the impression is very strong because it is a still recent past that emerges, which nevertheless is arranged in the long history of ferries that the Museum tells, among other things.An essential part of everyday life on the Norwegian coast, which modernity and its demands (?) are replacing with tunnels and bridges for vehicles that will soon change their nature, as a result of the need for ecology, even though Norway is an active oil producer.
But Bergjord does not want to enter into political considerations, he does not judge a situation, he wants to witness this change, which he poetises and mythicizes.
This multiple choreography creates singular impressions : one of the shots is seen from inside, behind the large picture windows that the Norwegians like. It is like a fixed landscape and suddenly the ferry appears from a vaguely monstrous angle, like an invader, the only moving element in a fixed nature, a sort of strange troublemaker.
What Bergjord succeeds in doing is to make these ferries into familiar monsters, taken from particular angles, when they turn, the perspective effects become distorted as if the ship is narrowing or lengthening, expanding, or when the stern rises, it is like a monster opening its mouth : in the fixed landscape of the port, the ferry becomes almost a metaphor for life, and intense life.
The emotion arises precisely from these "slices of life" induced by these metal monsters that bar the landscape, that emerge as if from nothing, that pass by without ever becoming exhausted, without ever tiring.
What Bergjord also knows how to manage is waiting : he set up his camera and waited for long minutes for the passages because the traffic is such that schedules are often elastic. He set himself up for a given time, which was not necessarily respected, hence the wait, which ends up becoming heavy, and then the metal beast appears, like an "expected surprise". You wait, you know it's going to appear, and yet you almost jump when you see it pointing its stern.
At other times, and particularly in these magnificent views between two buildings, the expectation is modulated by the play of shadows or reflections that anticipate the passage, almost like a threat, like the shadow of some Godzilla coming to disturb the quiet life of the city.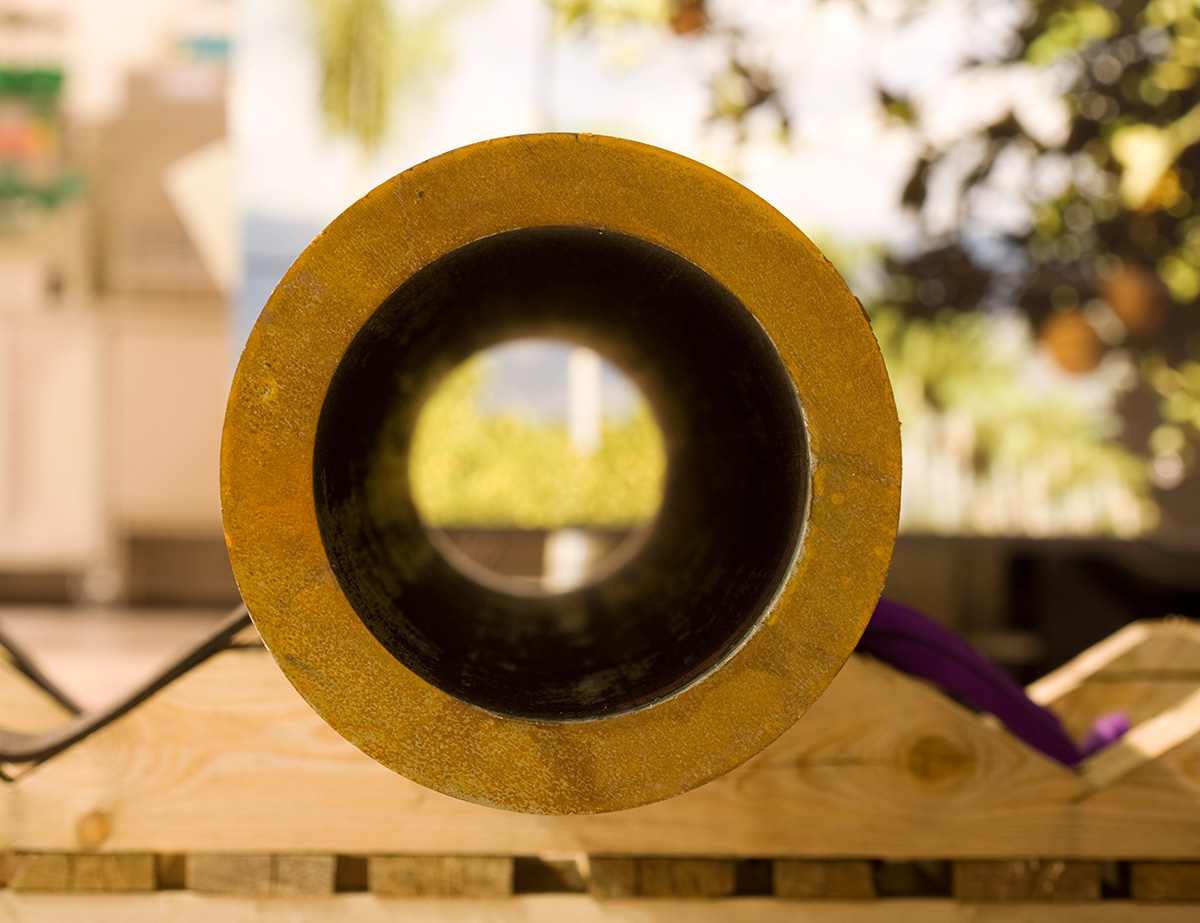 It is often said, and I have said it myself, that Bergjord creates a poetry of the object which, through a surprising framing, disappears as an object to become an abstract form, like those surprising pipes he once photographed for an oil company.
Here, it is the city that is form and the Ferry that is a living watch, as if with its disappearance, life would disappear.
This is also the meaning of this last passage, taken on 30 December 2019, at noon in the middle of the day, but cloudy and rainy – like a advanced twilight, with the lights of the ship's lounge where the last shadows of the passengers, already almost ghostly, can be guessed. "The Phantom Ship" (the French title of Wagner's opera "The Flying Dutchman") in a way.
But in the interstices of these rather bewitching landscapes, we see human life, here, on the edge of the fjord, an almost incongruous cyclist, there a small boat with fishermen stuck between two buildings before the ferry passes, spots, puddles of human life that make the landscape even more moving.
There is an undeniable vibrancy to these images, all the more so because they are not faked : there is no slow motion or accelerated replay, but a rhythm of fast and slow passages (especially when several ferries pass each other at rush hour) that reinforces this idea of inner life, of an autonomous life that develops on the waters with specific rhythms, slowing down, a breathing that Bergjord has poetically choreographed.
Poetically, because this installation, which one would like to see as definitive as it marks the end of an era, with a rare sensitivity, is obviously also a metaphor for the passing of time, for what disappears and appears, as a revelation of a kind of exceptionality of everyday life, of this everyday life that we do not perceive because it is so much a habit, but whose shortcomings we perceive when habits disappear, especially when these habits were centuries old and were part of the deep nature of the place.
The French poet Guillaume Apollinaire sang of the "Pont Mirabeau" and the continuous flow of the Seine :
"The night falls and the hours ring
The days go away I remain"
There is something similar in this exhibition that made Apollinaire's verses arise in me : this incessant rhythm of the coming and going of the Ferries in our daily lives, this "Return Trip to Stavanger" as the title of the installation says, and then they go away, leaving us alone, with our nostalgia for a time that passes forever.
When Bergjord started this project, did he understand that it would poetically and metaphorically touch on the transformation of the world, on the changes in our daily lives, but also on something of a vanishing identity ?
This exhibition has the force of a testimony, and as such is a landmark, which is why this installation should not disappear, it is the ultimate trace of life, of intense life, of a past that was a long daily life, a trace also of a way of life that was thought to be forever inscribed in the genes, and which one evening in December 2019, went away both gently and brutally.
Bergjord has perhaps delivered a work that in a way marks the spirit of the world and its evolutions, but he marks all this without analyzing, without taking a position. His eye is a witness, but perhaps without knowing it, he is a committed and engaged poet.
To learn more about the work of Geir Egil Bergjord :
Website : http://bergjord.com/
FB : https://www.facebook.com/gilka.internasjonal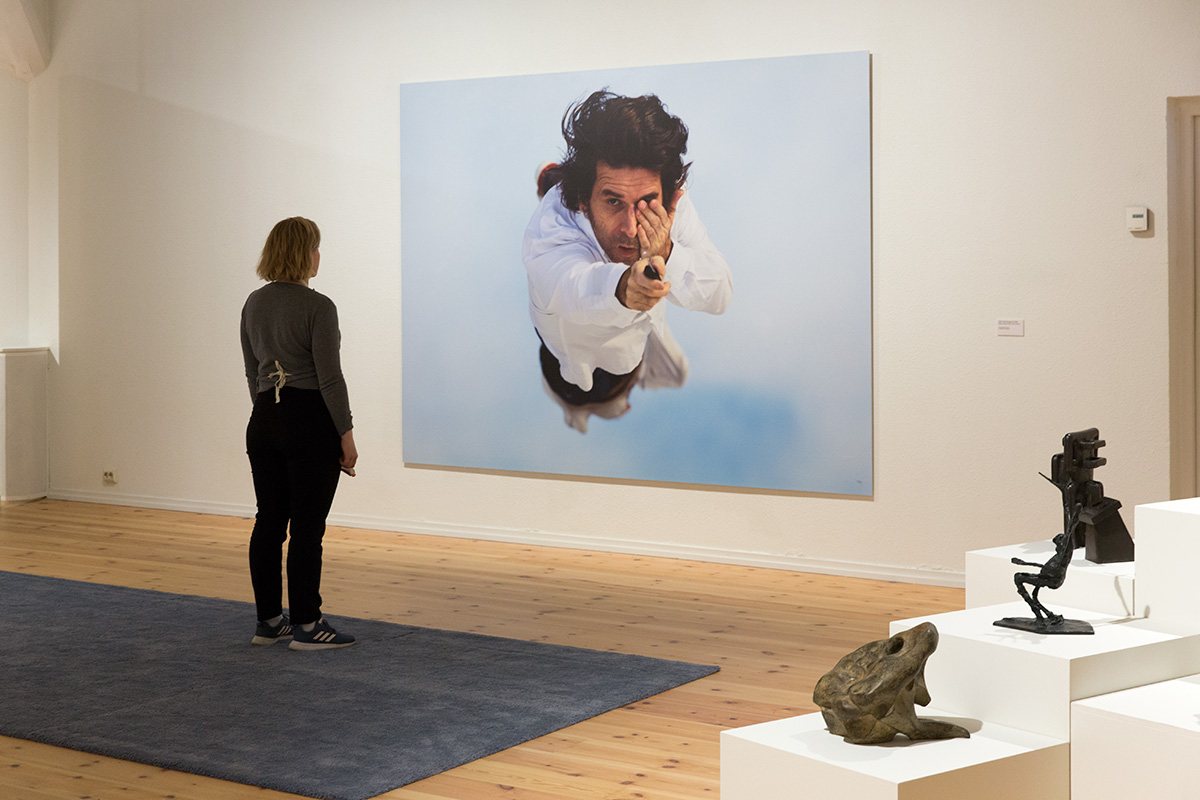 __________________
Geir Egil Bergjord (1964) is an artist living in Stavanger, Norway. He works with camera-based expressions in the form of exhibitions, books, films and art in public spaces. Bergjord photographs on location and works to achieve visually complex images, often with an unexpected juxtaposition of environment and trivia. His work has been exhibited at the Haugar Vestfold Art Museum, the Lillehammer Art Museum and the Drammen Museum, among others, and has been acquired by KODE, the Stavanger Art Museum and the Swedish Arts Council. Several of Bergjord's photo books have been published by his own publishing house, Gilka, and in 2018 he launched the art project Gilka QTLY, in the form of a nationally distributed magazine in Narvesen.
He published too a book of photos on "La Maison de sons de Pierre Henry", Gilka Editions :
Hardcover 20.0 x 27.0 cm, 217 pages
Published in : January 2010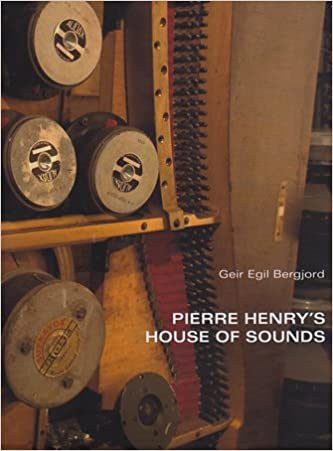 Incredible 217-page hardcover book documenting Pierre Henry's legendary 'House Of Sound' in Paris, plus a CD including four previously unreleased works. TheFrench composer should need scant introduction to electronic music aficionados and musicians, but for everyone else we'll give a brief one anyway – Henry is widely acknowledged as a pioneer of musique concrète, creating some of the genre's earliest known compositions in cooperation with Pierre Schaeffer at the Club d'Essai studio at France's national Radio and TV facilities, and creating an immense, definitive body of experimental electronic music with special emphasis on spatialisation during his illustrious lifetime. The book largely comprises photographs of his vintage equipment, unique instruments, stacks (and stacks) of tapes, artwork and his famous house/studio, together with notes and a short biography by Maurice Fleuret. His four unreleased compositions 'Capriccio', 'Phrases de quatuor', 'Miroirs du temps' and 'Envol' were all created between 2000 and 2010, including a score for choreography, a sound poem, and a tribut